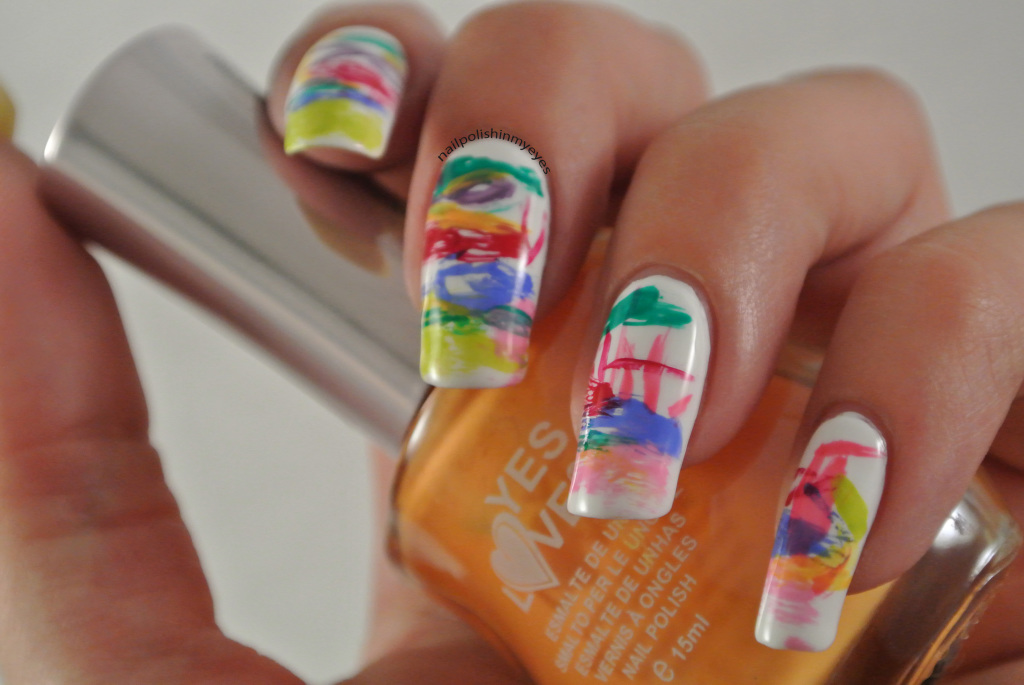 List of polishes used after the jump.
Essence: 199 Wild White Ways; 107 Naughty and Pink; 106 Free Hugs; 39 Lime Up!
Hema: 22 Green; 835 Blue; 829 Purple
Yes Love: W15 Orange
OPI: Malaga Wine
Essence Nail Art Tattoo Pen
I think new and artist need to be recognized and stimulated to grow in their art so it wasn't a hard choice to go for an amazing colorful artwork! Inspired by Leah, my 3 year old neighbor!