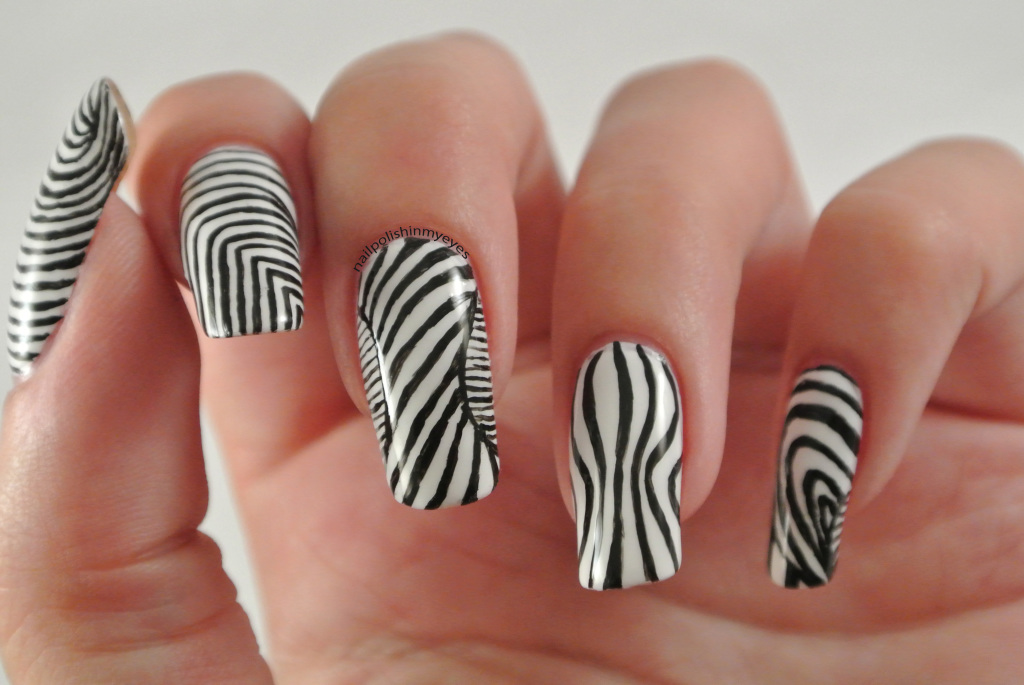 Essence LE Hup Holland Hup!: 02 Hattrick!
Essence Nail Art Tattoo Pen + a little brush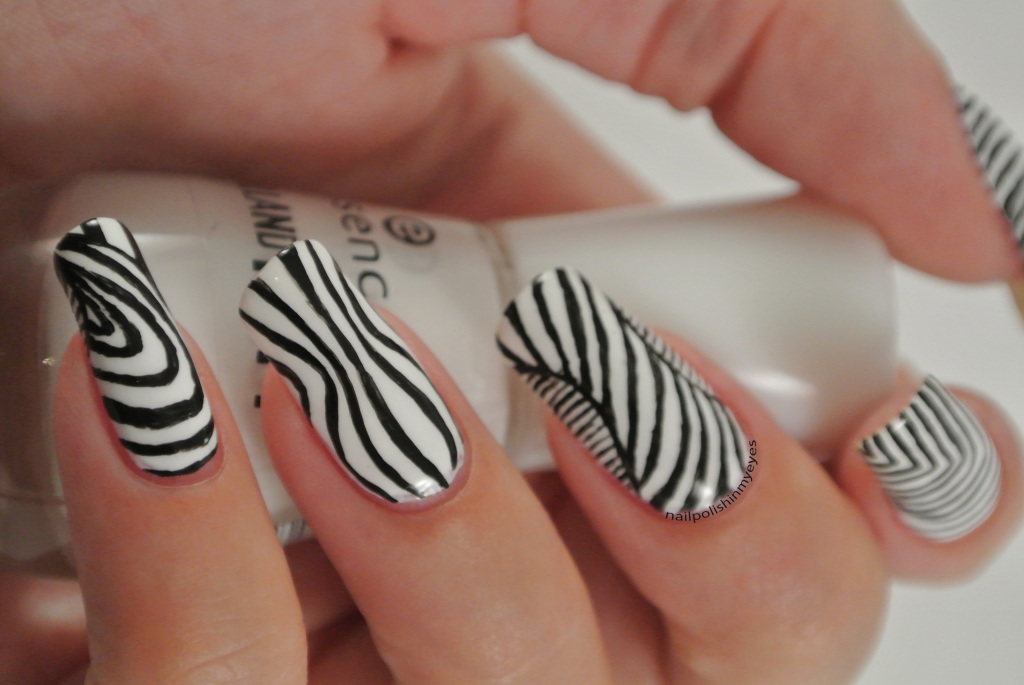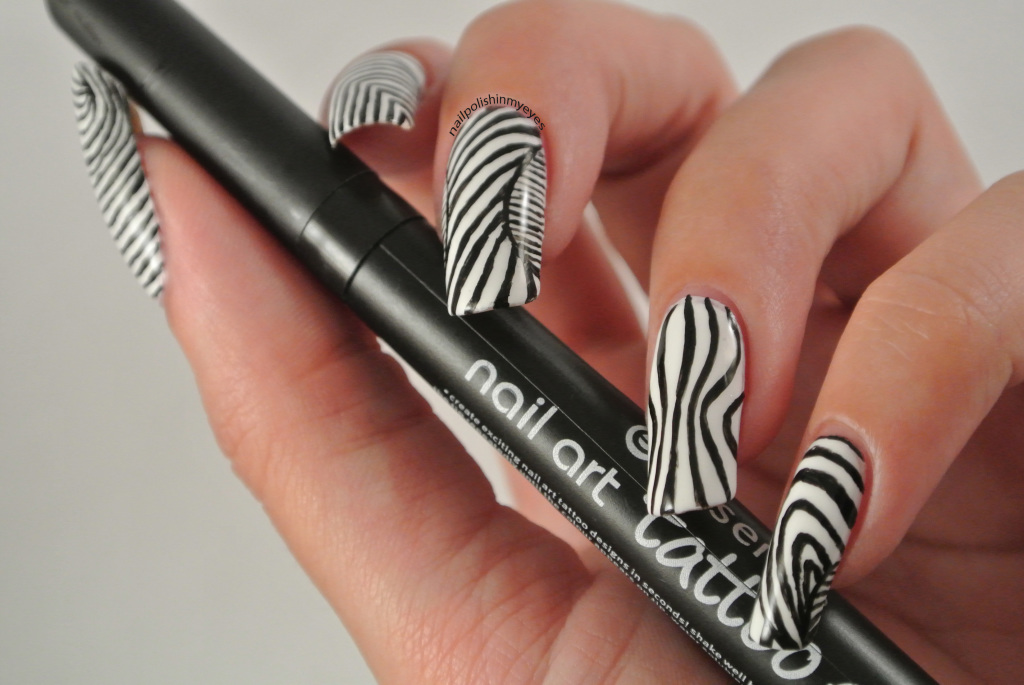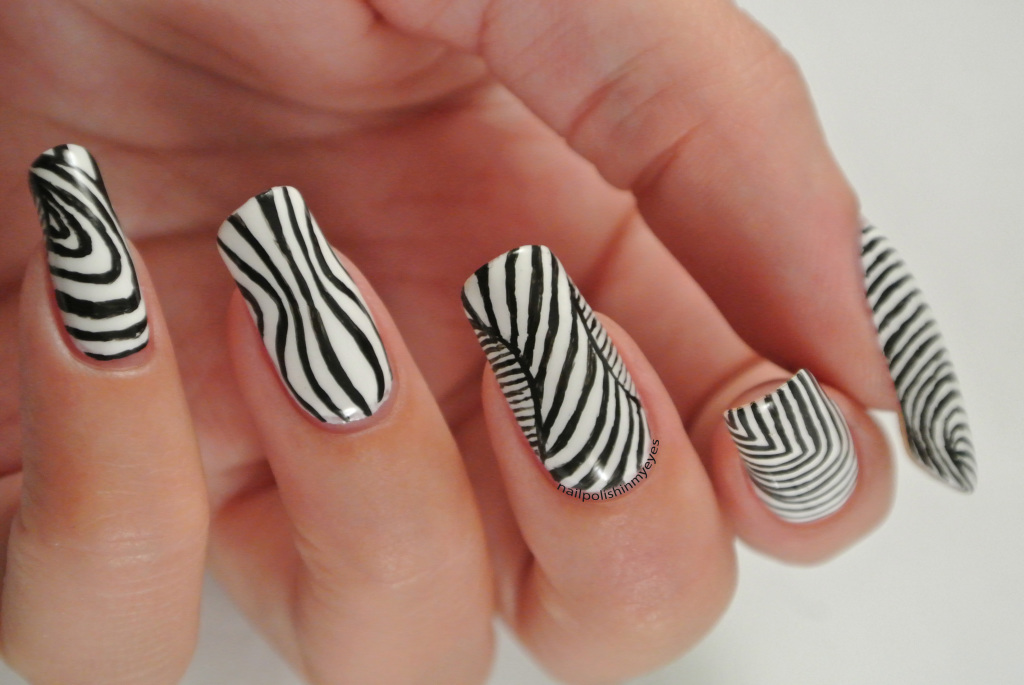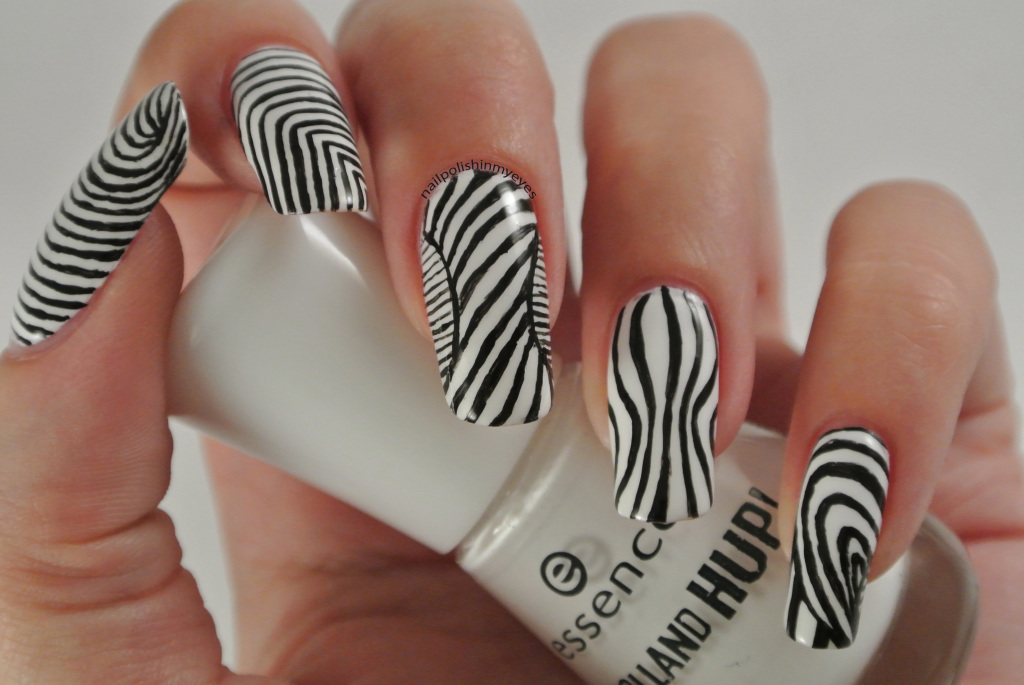 Inspired by the awesome Black & White Optical Illusion from More Nail Polish!
I do not have the stamping plates that she used and even if I did, I can't stamp so I tried to copy her design with a little brush.