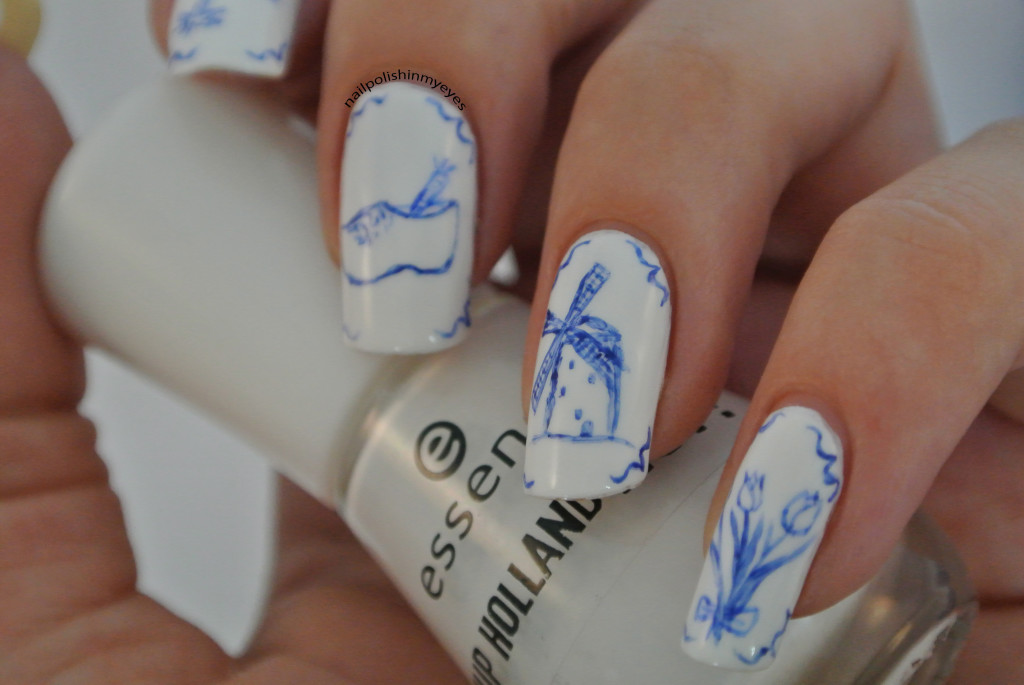 Essence LE Hup Holland Hup!: 02 Hattrick!
Acrylic Paint: Blue

For the National Pride theme I made some Delfts Blue Nails (Delfts Blauw in Dutch), with a little twist:)
I painted a typical Dutch house on my thumb, tulips, a windmill, a wooden shoe(called a klomp in Dutch) with a carrot in it. The carrot is for the horse from Sinterklaas, a Dutch children's holiday figure. And I also painted the well known marihuana leafs on my index finger, as they are almost a symbol for the Netherlands.