SURPRISE!
I have gathered some people for you to celebrate your birthday here with a digital surprise party. And since this is a nail blog alot of people wanted to do their nails with you!
Offcourse I joined, I had some troubles, since I had to start with a base layer:
I guessed that should work, now I had to do some fancy stuff to it, and add glitter offcourse:
Oh and as you can see I had to add my new friends to this picture: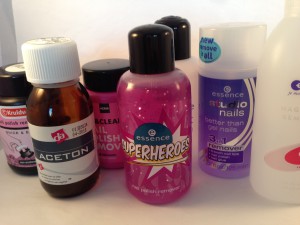 But offcourse there are more family members that did their nails
But there are more people joining this party eventhough they couldn't do their nails because they had to go to the hospital;
And offcourse my family decided to join as well;
Oh and offcourse, I have a bunch of siblings;
But offcourse you have more friends that are joining;
But you have made some friends in the world of blogging, they are also here;
Hi Sanne! I haven't been following your blog for very long, but I love your nail art. So to show how inspiring you are, I decided to recreate one of your designs! I hope you like it, and  I hope you have an AWESOME birthday! X, Robin.
I would be happy to paint my nails for Sanne! I've been frequently emailing her recently, and she seems to be a very lovely woman and has a great talent! I think this idea of yours is absolutely amazing. Since she spends so much time sharing her talent with us, it would be a nice surprise if we shared our talent with her. 
Once again happy birthday from all of us that could do their nails in your honor and from those who couldn't make it.
PS. Since we work with riddles for presents here is mine for this year:
Gespiegeld aan daar waar ooit een pakket gevonden is, aan de kant van het morgengloren.
Daar zal je een pakket vinden, en zo niet, jouw gemis. 😉